Je eigen Other Half printen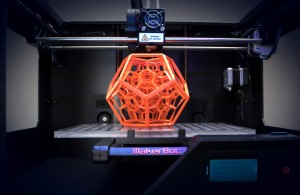 De Other Half is een uniek onderdeel voor de aanstaande Jolla telefoon. De achterkant die gebruikers in staat moet stellen om de telefoon naar eigen smaak te stijlen, maar die ook geschikt is voor veel meer doeleinden. Zoals het veelgenoemde uitschuifbare toetsenbord.
Nog mooier is het als je zelf een eigen Other Half kunt printen op een 3D printer. Helaas had ik die vraag nog niet voorbij zien komen.
@jollanl Hope to do that also, yes.

— Jolla (@JollaHQ) October 14, 2013
Dat beloofd dus veel goeds, al zijn er wat mensen ietwat ongeduldig.
@JollaHQ @jollanl "Hope"? ETA before end of 2013? 3D files are mandatory for community-made OH to be ready at release; a huge selling point!

— Kabouik (@Kabouik) October 14, 2013