Testversie Pallas-Yllästunturi (3.4.0) beschikbaar
Na een onderbreking van vijf maanden is er weer een update uitgebracht voor SailfishOS. Daarmee komen we op versie 3.4 uit.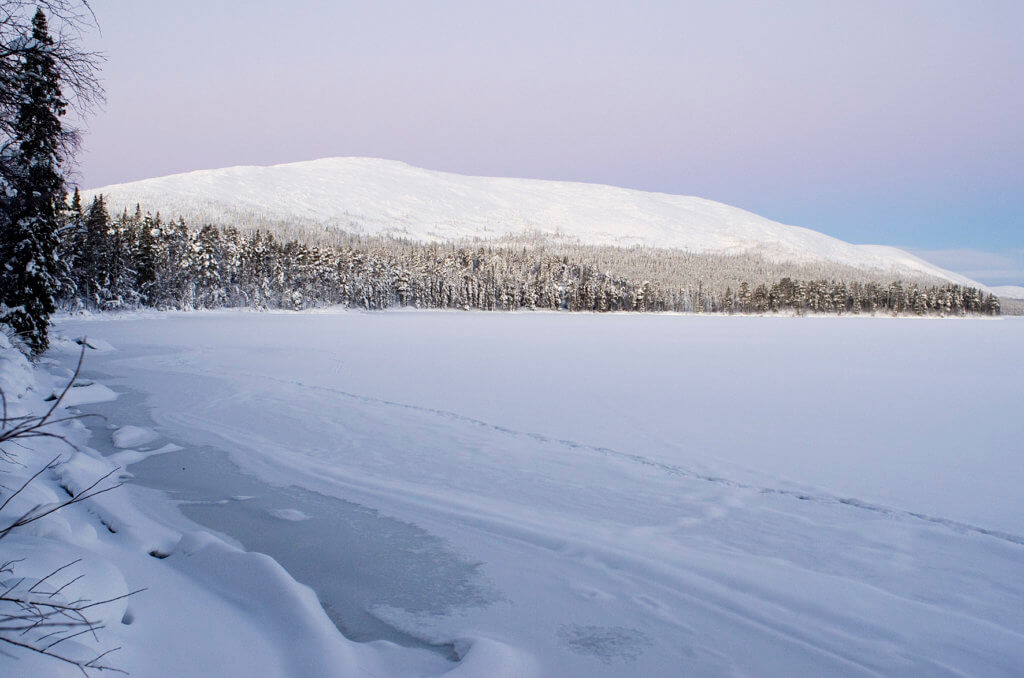 Het is met de overgang van Together naar het SailfishOS Forum lastiger om door te hebben dat er een nieuwe versie is uitgebracht voor de Early-Acces-groep. En zo op het eerste gezicht lijkt dat maar goed ook, want de release is niet vrij van bugs. Op het forum kwamen vrij snel berichten voorbij van toestellen die door de update niet meer werkten. Dus bedenk wat je doet (als Jolla de release niet al heeft teruggetrokken). De release notes voor 3.4.0 zijn nog aan verandering onderhevig, maar de volgende zaken worden als highlight benoemd:
dd
Accounts
If synchronization is attempted when offline, instruct to get connected first
Disabled accounts (CalDAV, Google, Exchange) used to sometimes generate alarms – this is fixed now
Users are notified about provisioned ActiveSync account. This is especially important when an account is provisioned without a password as the user needs to enter the password and "create" credentials before account starts working.
ActiveSync account can now be set up using a personal SSL certificate
Signing in to Yahoo and OneDrive fixed
Android App Support 8.1
Incoming WhatsApp call wakes up user's attention now
Spaces are now supported in the names of memory cards
Missing Galileo satellite IDs added
Known limitation: Android App Support only available for the admin user (device owner)
Backup & Restore
Automatic scheduled backup to cloud services added. The user can set the schedule, target and the internet connection. Only one backup schedule can be in effect at a time
Backup & restore settings page redesigned, no longer blocks user during ongoing operations
Backup and restore progress notification now shown on Events view
Added button "Add cloud account" to make Backup setup easier
Previous backups to various targets are shown in Restore section
User gets instructions in case of an unmounted or locked memory card
Bluetooth
Pairing fixed after a situation where remote end unpaired this device. The informational dialogue "Connection failed. Ensure the other device is turned on, or remove the pairing and pair the devices again" is shown.
Top menu toggle shows the real Bluetooth status upon disconnection now
Allow cancelling an ongoing Bluetooth pairing instead of forcing the user to wait for the completion
Browser
Engine upgraded to Gecko ESR52. This makes using Sailfish Browser much more enjoyable!
Hardware accelerated video decoding support via Gecko Media Plugin (GMP) (gmp-droid) added
Calculator
Pasting numbers to calculator no longer mixes decimal separator with digit group separator
CalDAV
Some fixes for sync problems
Calendar
Allow selecting event recurrence for specific weekdays. Uploading to server works.
Two new event reminder options 6 and 12 hours added. This should make it possible, for instance, to avoid alarms of all-day events in the middle of the night. More options for recurring events.
The rest of the birthday events lasting (incorrectly) two days eliminated
Allow keeping complex event recurrence rules intact (by Damien Caliste). If an event has more complicated recurrence rules created elsewhere than we allow on the UI, it is better to notify the user and allow to keep the rules the same as they were before the event was otherwise modified
All-day recurring events (Exchange accounts) used to be shown one day later. This is fixed.
CalDAV calendars now support server-side invitation handling. See https://tools.ietf.org/html/rfc6638 2
Some fixes for CalDAV sync problems
Camera
Go to image mode when triggering selfie action from Top Menu
Cloud storage
Default WebDAV path of Nextcloud updated
Hardcoded paths removed from Nextcloud
Sync options of Nextcloud improved
Nextcloud photo display changed from a grid to a list (since thumbnails are not fetchable for Nextcloud photos)
Turning the image option off in account settings hides the photo folder from Gallery
Photo sync fixed for OneDrive album in Gallery
OneDrive account setup now launches the Browser app to perform sign in
Connectivity
Scanning of available WLAN networks optimized to save energy and to reduce unnecessary processing in the phone
Manual network search fixed – found networks are listed with their correct names
Editing of existing WLAN TLS connection settings is possible now
Warning is shown if mobile data is turned off while tethering is active
Length of WPA/WPA2 PSK password fixed to follow the standard (so 8 to 63 characters)
"Connecting" state added to WLAN status indicator (as connecting to WLAN network in the background may take time)
Developer Offering
Device lock
Security code (if in use) must be typed when the phone is booting up. Fingerprint recognition cannot be used in this case any more
Setting up the security code during the first start of a device (after flashing or after factory reset) became mandatory. All new devices (Xperia X/XA2/10) have home encryption on by default which makes the security code a must
There is no device lock for additional users or for the guest user (see section "Shared device" further down). A security code must, however, be set up for additional users and they need to type it when logging in. This is because of the encryption
Any user's code may be entered at the home encryption unlock dialogue (on black background). This allows for switching users in the boot up.
Documents
Opening a large Excel spreadsheet happens up to four times faster
Pinch zooming presentation slides is much smoother now (previously a new texture was created every frame)
Document previews at active cover now work more reliably
Document active cover no longer shows minimized application side controls
Device Management (MDM) [Corporate API]
Support added for configuring Active Sync accounts over MDM
Limited mode policy added to generic email accounts (allows editing of password only)
Email
HTML email viewer is migrated to Gecko browser engine from old Qt WebKit, improving rendering and standards compatibility
Email actions (reply, reply to all, delete, and forward) are visible in the toolbar of the Email viewer
Text selection and copying from email messages implemented
Setup of Exchange account improved: it detects the existence of device lock now and works better when checking server settings; provisioning better
Syncing of Exchange and IMAP subfolders implemented
All messages are now grouped by reception date (previously anything older than one week went under section "Older")
Addresses at TO field remain in TO, and CC addresses in CC when replying to all
Events view
Events now shows hourly weather forecasts. Expanded weather banner shows forecasts, tap toggles between daily and hourly forecasts
Gallery
Several improvements to syncing and showing the cloud service folders (e.g. changes in account options and changes of data in the cloud are better followed)
Actions of jumping 10 seconds backwards and forwards added to the toolbar of video playback
Nextcloud images are synced incrementally when possible
Video clips from a locked or unmounted card are not shown any more (media tracker fixed)
Hardware adaptation
Experimental support for 64-bit architecture. The ABI is not stable yet, and likely there will be changes.
Unlocking the touch screen lock with fingerprint works again and allows for getting to Home view easily
Home screen
Platform icons for light ambience polished
Switching the user added to the end of the Top Menu (if more than one user is configured)
After minimizing an Android app, the transition to Home screen is smooth and quick now
Missing low battery notifications fixed. Also, battery % added to those notifications
Localisation
Romanian language and keyboard added to Sailfish OS
Use locale-specific list separator instead of "," (important for Chinese and Arabic locales)
Messages
All messages are now grouped by reception date (previously anything older than one week went under section "Older")
SMS delivery notifications are shown for all modems now
Quick scroll added in conversations to easily jump back to the latest message
Notes
Numbering of rearranged notes fixed
Notifications
Long-pressing notification banner now hints it can be swiped away
Missing battery low notification now displays the current charge percentage
Notification added for incoming WhatsApp call while WhatsApp is full-screen
Notification API allows passing progress info
People
Birthday events shortened to one day
Adding contacts with only company name & phone number is possible now. Empty name fields are accepted
Selecting a birthday for a contact made easier. An empty date is shown by default with type 'birthday'
Date picker made more user-friendly; it opens to the year set previously, not to the current year
Nickname field is not pre-filled with sender's phone number anymore when saving a new contact
Phone
Redesigned incoming call experience. Flick horizontally to answer or flick up to decline (with a quick message or a reminder)
Failed outgoing calls are now saved to the list of recent calls
Dot/period ('.') is not supported as DTMF pause character any more. Use 'p' or comma ',', instead. Use dot/period as a separator
Call recordings can no longer be accessed by normal apps
Call avatar made darker again to make call controls better visible (regression)
Call avatar picture now rotates when call window changes orientation (only on tablets)
Sailfish core and middleware
Lots of components updated to their latest versions
Adjusted for multiple users and for 64-bit architecture
Security
Access to privileged files blocked from email messages with a special format
Vulnerabilities fixed: glibc 2.30 – CVE-2020-6096, PackageKit 1.1.13 – CVE-2018-1106 and others.
Settings
Menu page "Users" added. Here the device owner can create, modify, delete, and switch additional users. A Guest user can be enabled
Item "Transfers settings# is now able to display appropriate icons for many mime types it couldn't before
Shared device
In addition to the default user, the Admin (a.k.a. device owner), up to 6 additional users can be created and named. These users have limited rights and functions.
A nameless guest user can be added, too, with even more limited rights and functions.
Admin appears as "defaultuser" in the file system of devices to which 3.4.0 (or later) is installed. In OTA-updated devices, the good old "nemo" remains. A lot of hardcoded paths referring to "nemo" have been eliminated
Additional users appear by their given names
Menu page "Settings > Users" added. Here the device owner can create, modify, delete, and switch additional users. A guest user can be enabled. Switching users can be done at the end of Top Menu, too
Note: Android App Support and Android apps are hidden from additional users
Brief help article on shared devices and multiple users: https://jolla.zendesk.com/hc/en-us/articles/360013835719 4
Storage and file manager
Files and folders can now be renamed in Storage settings
Connecting an external encrypted storage device to a phone fixed.
Copying files bigger than 2GB fixed. Note: copying to SD card can still introduce problems depending on the filesystem. If you go above 4GB with FAT32, for instance.
Sailfish formats SD cards now to permissions of "drwxrwx—", i.e. settings group rights, too. This helps Android apps in accessing the card.
Handling of file sizes bigger than 4GB fixed in Gallery details and elsewhere
Phantom memory card prevented from appearing
Text input
Romanian keyboard added
Numeric keyboard now supports typing alternative decimal separators (1.2 vs. 1,2)
Capital German ẞ character added to the German keyboard layout
Pressing the attachment button in WhatsApp hides the keyboard, making it possible to select an attachment
Updating Sailfish OS
Improved the OS update process by adding a stricter check for potential conflicts. When downloading an update, the OS now checks the consistency of the current system against the new parts being downloaded. Any packages that conflict or that have been replaced could cause the update to fail, so if such packages are detected they will be listed as a potential problem and recommended for removal before continuing with upgrade installation. This is not required; the user may ignore the warning and proceed with installation anyway, but there will be a chance that the upgrade fails part-way through and leaves the device in a non-booting state.
USB/MTP
Copying of big files (300+ MB) from host PC to SD card over MTP fixed
Copying and moving of files in device storage or in SD card or between those two, controlled over MTP from a Linux host PC, was fixed
VPN
VPN setting entries can be cleared. When editing an already created VPN configuration, deleting the text from a field already filled and accepting the dialogue work now.
New option was added for each VPN: default route. This allows the user to select whether all traffic should be going over the VPN or not. The setting is named as "Set as default route" and exists on VPN advanced settings. This option is enabled by default. When enabled all traffic is routed via VPN (like it always has been). When disabled all traffic is routed via the connected medium but the VPN networks can be accessed. In this case, DNS requests are directed to both connected medium and VPNs DNS servers.
Weather
Weather app and banner migrated to the new Foreca API
New hourly weather forecast view added to the Events view
Check and update the weather data when the display is turned on to always show up-to-date information
Offline indication no longer hides the old weather forecast information